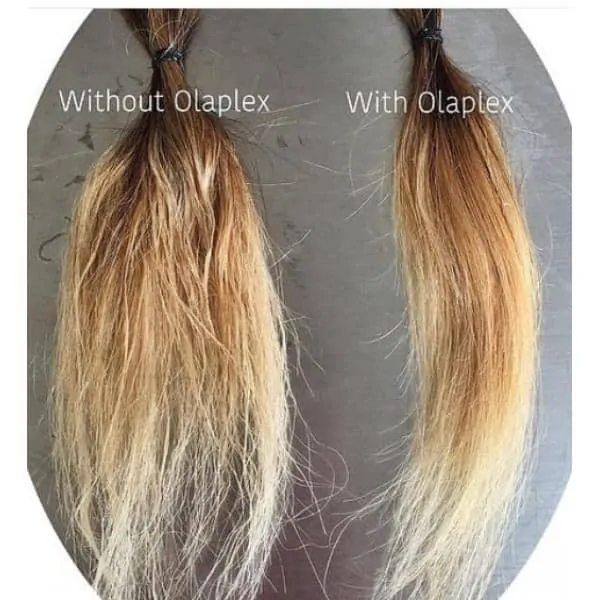 Go Lighter for Summer Without Fear with Olaplex!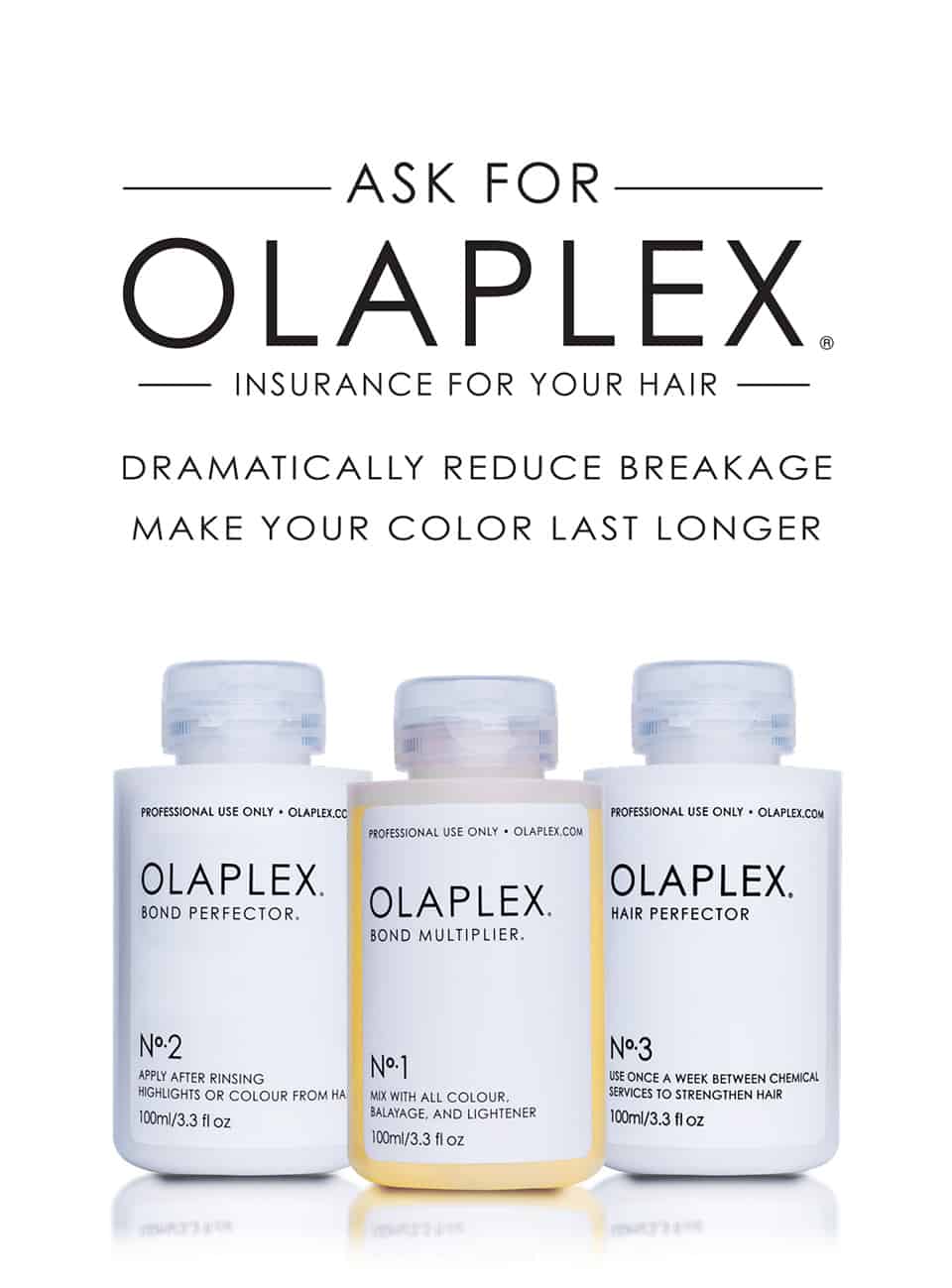 Summer is here, and what better time to go lighter and blonder with your hair? Whether you want to brighten up with a balayage or a foil highlight or want to be blonde all over with a double-process. You can do so without fear of breakage or harsh damage by using an Olaplex hair color salon for your service.
Olaplex Step #1, which can be used either mixed with the lightener used for your service or done alone as a treatment. It is what is known as a "bond multiplier". When you color hair, the bonds that hold your hair together get broken. This can lead to damaged or broken hair. With Olaplex, the bonds are maintained and repaired during coloring, which means hair can be processed longer to go lighter, without fear of damage or breaking!
After shampooing, your stylist will then coat your hair with Olaplex
Step #2, the "bond perfecter", which helps continue to repair bonds that have been damaged by the lightening process.
To get the best results possible, you should take home Olaplex Step #3, (available at Amaci Salon). It is used weekly (or more!) to continue to care for your hair. It repairs bonds that have been damaged by coloring, heat styling, or more. Apply to clean, damp hair, and leave for at least 10 minutes, then rinse and style as usual.
Using the 3 Steps of Olaplex can help you to maintain the strength and integrity of your hair. This while giving you the freedom to experiment with color, balayage, highlights, or anything in between! Olaplex can be added on to any color service, or done as a treatment on its own. Call us at 617-292-0202, Amaci Salon, to book today!