Choose Amaci Salon for Your Boston Eyebrow Threading Needs
Boston Eyebrow Threading may seem pretty simple on the surface. It can even look a bit "rough" to the untrained eye. However, the expert estheticians at Amaci Salon specialize in Boston eyebrow threading and can use this technique to make you look incredible.
How Does Eyebrow Threading Work?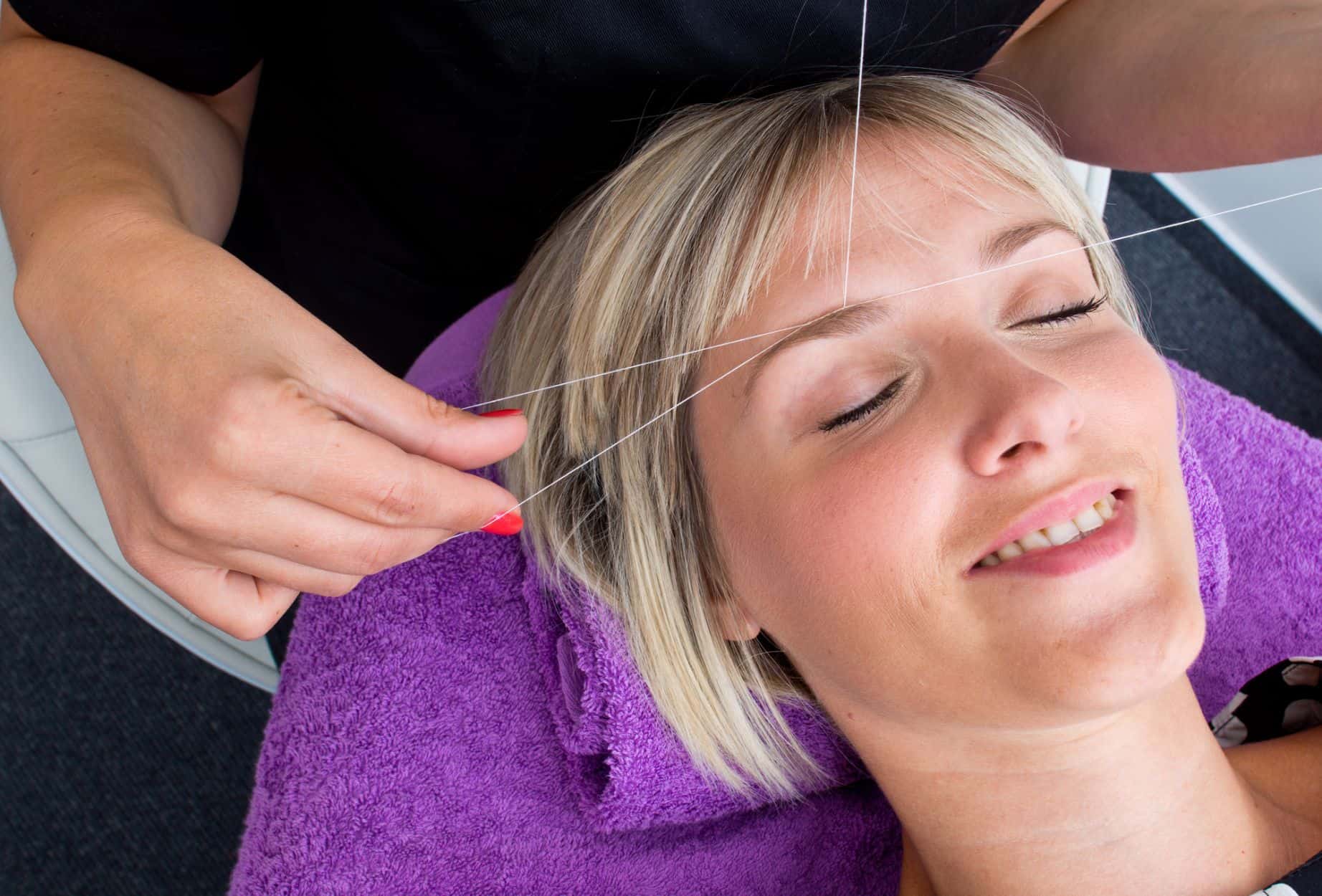 The first step is simple. Our team will begin the process with a loop of cotton thread (imagine the size of floss). The next step is to twist the loop to make a series of small "knots" in the center of the thread. In the last step, our talented and precise estheticians move the twisted portion quickly back & forth across rows of hairs. This movement then grabs the eyebrow hairs at the root and fully removes the hairs. All done! This proceedure requires no harsh chemicals and is considered an extremely safe, clean, and an effective method of hair removal!
The Best in Boston MA
If you're looking for an experienced and trustworthy eyebrow threading expert in the Boston area, look no further than the beauty team at Amaci Salon, located in the heart of Boston. Our team of highly trained and experienced estheticians are the standard bearer for quality eyebrow threading in the greater Boston area. Our experts are standing by to take care of all aspects of your beauty needs – including your eyebrows of course! Once you try Amaci Salon for your eyebrow threading needs, you won't go anywhere else!
Eyebrow Threading is the Safe, Effective, and Natural Choice
Eyebrow threading is actually a relic of an ancient hair removal technique that had been used in The Middle East as well as India for many thousands of years. The reason why it is still in practice today is because the technique has truly stood the test of time. Eyebrow threading is well-known for its efficacy, efficiency, and safety, making it one of the most used techniques all over the world.
When performed perfectly, your eyebrow hairs are pulled from the roots – meaning they won't grow back for a very long time. Compare that in contrast to plucking (which can cut the hair before the root as well as pinch the skin) or shaving. Our team at Amaci Salon in Boston MA is highly experienced and can ensure a perfect look time and time again.
Dramatic Results, Affordable Pricing
Our results speak for themselves. For an average client, Boston eyebrow threading results can be expected to last for roughly 3-4 weeks. In addition to helping keep your eyebrows look clean and shaped, this technique is actually also known to thin and weaken the hair follicles that are being removed during the process. This means that each time you get your eyebrow threading service done, the thinner and weakened hair gets continuously weaker, making your need to undergo eyebrow threading services less and less over time!
Get in Touch with Amaci Salon in Boston and Get Started with Eyebrow Threading Today!
We know you have choices when it comes to beauty salons and hair salons. That's why we thank you for choosing Amaci Salon. We welcome you to check out our online reviews and give us a call any time to learn more.