Get the Best Boston Eyelash Tint at Amaci Salon
Getting one's makeup done is fun. Yet, it can get tedious if done every day. This is especially true for those with many tasks at hand.
For fuss-free mornings, getting a good Boston Eyelash Tint is recommended. It creates an illusion of having mascara without the need to put it on. Read along to learn more about eyelash tints and how they work with the help of Amaci Salon.
What is an Eyelash Tint?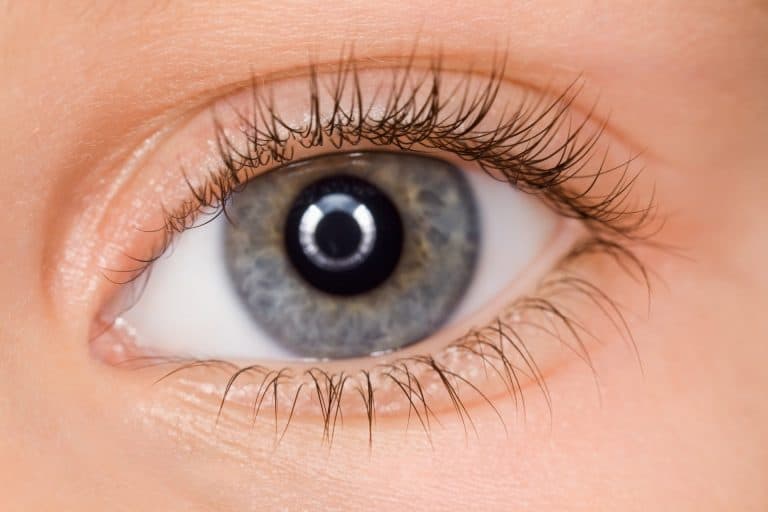 An eyelash tint is a semi-permanent dye job for one's eyelashes. The dye itself is permanent. However, since lashes eventually fall off, eyelash tint jobs typically last for about a month or so.
Note that having a Boston Eyelash Tint would not add length, volume, or curl to the lashes. You will need to book a separate session for lash extensions or lash lifts with a trusted salon to get these effects.
Instead, what eyelash tint does is darken the lashes and intensify their color. As a result, eyelash tint jobs will have a more dramatic effect on people with light or blonde lashes. People with dark lashes, they will be able to see noticeable differences as well.
What are the advantages of having a Boston Eyelash Tint?
Curious to know why more and more people are seeking eyelash tint jobs? Here are some of the top benefits of getting an eyelash tint:
There would be no need to add mascara to the makeup routine every day.
Mascara is one of the most basic types of makeup. It helps enhance one's eyes, and it gives a more youthful appearance to the wearer. Yet, doing mascara every day can be tiring. With the help of an eyelash tint, there would be no need to wear mascara daily.
Mascara application can be inconsistent.
There are times when individuals apply their mascaras well. However, a small mistake can lead to a messy-looking getup. To avoid this, having an eyelash tint as a replacement would work. Not only will it always look good, but the person's look every day will be consistent.
It lessens the possibility of allergic reactions.
Makeup is composed of different materials, which makes allergic reactions often unavoidable.  Eyelash tint helps lessen the possibility of numerous allergic reactions because it's not applied as often as mascaras and other types of makeup.
How is the eyelash tint applied?
Eyelash tinting is relatively easy to do for professionals. At most, the whole process of eyelash tinting lasts for up to 30 minutes.
The first thing to do in eyelash tinting is to add a protective shield. The tech will press will shield against the lash line. After that, the tech will begin painting the eyelashes with the dye. After doing so, the lashes will dry for about 10 minutes. The total times vary depending on the speed of the eyelash tech.
After the eyelash tinting process, it is best to keep the eye area dry for at least a day. Wearing oil-free makeup removers is also advisable as it avoids damaging the dye job.
Is it safe to have eyelash tinting done?
Before, eyelash and eyebrow tinting were not allowed in Massachusetts. This was because this procedure was deemed unsafe by the local government. However, through the years, technology has evolved. This procedure has become safer and easier to do.
According to Section 186 of the Massachusetts General Laws (2014), it is legal for licensed cosmetologists to perform eyelash tinting procedures. Boston eyelash tinting is safe if the customer goes to the right salon. One should make sure that one approaches a salon when doing Boston eyelash tint jobs.
What to Do When Having an Eyelash Tint Job
There are a couple of things one must not forget when having a Boston Eyelash Tint job. Here are some of the most important things to note:
Just like any other cosmetic product, it is possible for eyelash tints to trigger allergic reactions. Before doing an eyelash tint job, it is better to have a patch test at least two days before the tinting appointment. That way, the tech will be able to check for allergic reactions before the actual procedure.
Do not wear makeup during the eyelash tinting procedure. For most effects, there should be no residual oil or skin products on the skin.
If the client is wearing contact lenses, they should take them out before and a few hours after the procedure.
Discuss the shade with the eyelash tech. That way, the color for the eyelash tinting job is appropriate for the client's skin tone and hair color.
Have a Safe and Fast Boston Eyelash Tint with Amaci Salon
Amaci Salon is one of the highest-rated beauty salons in Boston. If you are in need of eyelash tinting, get in touch with us! We have a talented team who will take care of our clients safely. Call us at 617-292-0202 or email us [email protected] to know how we can help.