Get the Best Boston Eyelash Lift at Amaci Salon
Working on one's lashes during the morning routine is relatively easy. Yet, doing this process over and over can get taxing. Lashes can make or break a look—but is it worth spending time on this every day?
Amaci Salon has an easy way to solve this eyelash dilemma — a Boston Eyelash Lift! Read along to know what an eyelash lift is and how it can work for you.
What is a Boston Eyelash Lift, and How Does it Work?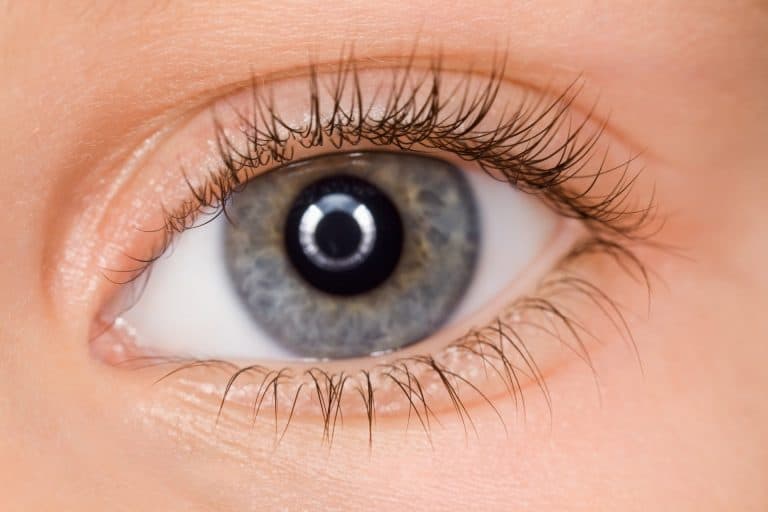 An eyelash lift works like a perm, but for the lashes. This process helps people shape their lashes into perfect curls for a period of 6-8 weeks. With a perfectly executed eyelash lift, the lash will curl from base to tip and expose its full length. This process alters the natural shape of the lash with the help of a lifting solution and a tiny curling rod.
Before the actual eyelash lift, the client should meet with their esthetician to check for any possible allergic reactions to the solution. After, they should have a consultation regarding the lash. No two people have the same type of lashes, so it is essential to check the direction the client wants regarding their lashes. From there, the esthetician can give suggestions and recommendations on what type of lash lift to perform on their clients.
Why Get an Eyelash Lift?
An eyelash lift is one of the most in-demand eyelash maintenance processes today. Interested in getting an eyelash lift for yourself? Here are some of the main reasons why people should consider eyelash lifts for themselves:
It helps save time during the morning.
Fixing eyelashes every morning does not take too much time. Yet, doing this over and over again can get exhausting after a while. With the help of an eyelash lift, people will not need to do their usual eyelash curling process every morning. It helps shave off time on a person's morning schedule—helping them become more efficient with their day.
There will be no need to buy eyelash extensions, false lashes, or mascaras.
Mascaras, false eyelashes, and eyelash extensions all work towards the same goal: to make the eyelash look sleeker and more pronounced. However, doing these can get expensive after a while. With an eyelash lift, there's no need to constantly do your eyelashes every day with mascara. There's also no need to make costly eyelash preparations like eyelash extensions that may harm your natural lashes.
It helps people protect their lashes better.
Eyelash extensions work like a wonder. They make the eyes look bigger and better thanks to the individual mink hairs glued to the base of the lashes. There will also be no need to use mascara and eyelash curler anymore with eyelash extensions.
On the surface, this is a benefit that no one should miss. Yet, not many people know the side effects of using eyelash extensions. In reality, using extensions will cause the natural lashes to grow thinner and more brittle. So while the extensions look good on the surface, it actually damages the natural lashes.
With a Boston eyelash lift, you will not encounter this problem anymore. Not only will your lashes look gorgeous, but you would not be harming your natural lashes in the process as well.
Things to Remember When Getting a Boston Eyelash Lift
There are a couple of things to remember if you're planning to get a Boston Eyelash Lift procedure done.
Before the Treatment:
People should avoid curling their natural lashes for at least a day before the treatment.
The client should not use waterproof mascara at least 2 days before the procedure. This is done to avoid unwanted residue on the eyelashes.
Those with eye infections should postpone their treatment. Only reschedule if the infection is treated already.
Prior to the treatment, the client should remove their eye makeup, false eyelashes, and contact lenses.
Make sure to convene with the esthetician to get their opinion on what type of lashes works best for the client.
After the Treatment:
Do not wear makeup for at least 24 hours after the treatment.
Keep water and moisture off the lashes for at least a day after the treatment.
Avoid touching or rubbing the eyes after the treatment.
Do not pull on the eyelashes after the treatment.
Get Your Professional Boston Eyelash Lift Treatment from Amaci Salon
If you are looking for a dependable and friendly salon for your eyelash lift, you have come to the right place. Amaci Salon is one of the best salons in Boston when it comes to eyelash lift treatments.
To know more about our treatments, you may reach us at 617-292-0202. You may also send an email to [email protected] for more inquiries.
Get that eyelash curl you've always wanted with Amaci Salon!