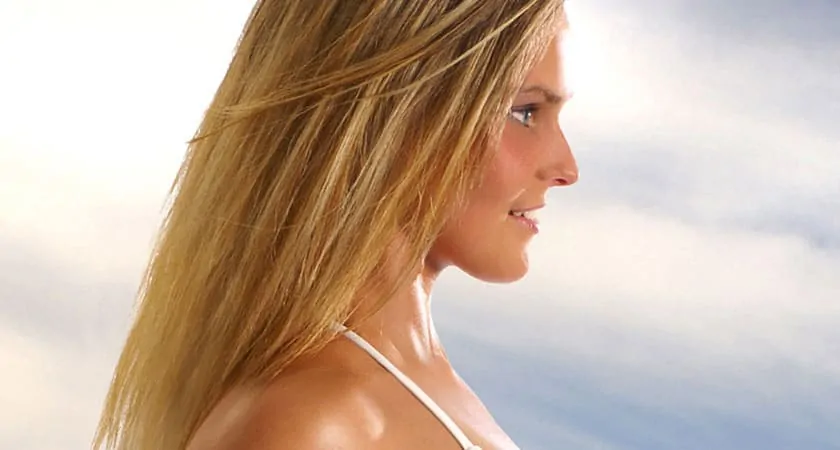 A Brazilian Blowout for Spring & Summer
Finally… The spring and summer weather is just around the corner!
After the brutal, harsh winter all of us at Amaci Salon are ready for the gorgeous sunny days …and they will be here soon! We are all waiting for the day where we'll be able to replace our jackets with sunglasses to go to our barbeques, beach trips, outdoor activities… you name it (anything that gets us outside)!
Don't forget: The HUMIDITY will also be back in full force. Does your hair become unruly, frizzy, or hard to handle especially in the warmer months? Does it take you forever to blowdry your hair to get your desired look just to step outside and have the humidity take over? Do you want to be able to air-dry your hair, keep its beautiful, natural curl – but with no frizz? Do you want to cut the time of your blowdry (and air-dry) in half?
If any of these scenarios sound like you, Amad Saab and his skilled team of stylists at Amaci Salon have a treatment just for you! The Brazilian Blowout might be the perfect solution you have been looking for, and what better time to get it than now?
Here's a little more information from the experts at Brazilian Blowout themselves: Through the use of innovative and breakthrough bonding technologies, these treatments actually improve the health and condition of the hair by creating a protective protein layer around the hair shaft to eliminate frizz and smooth the cuticle. The end result is smooth, healthy, frizz-free hair with radiant shine.
What makes our professional smoothing treatments different? They are the ONLY Professional Smoothing Treatments that actually improves the health of the hair. No Damage! Entire in-salon treatment is completed in just 90 minutes! No down time! The minute you leave the salon, you can wash and air dry your hair, workout, put your hair in a ponytail or clip and it will be smooth, frizz-free and radiant! Results last up to 12 weeks. Leaves hair smooth, shiny, and frizz-free! So… Don't wait! Amaci Salon, located at 230 Stuart Street, Back Bay, Boston, offers FREE consultations for all services, including the Brazilian Blowout! Amad Saab and any of his certified hair stylists are here to help. Someone once said, "You are as beautiful as you feel." Our team at Amaci Salon believes that to be true; we want you to look and feel beautiful …always!