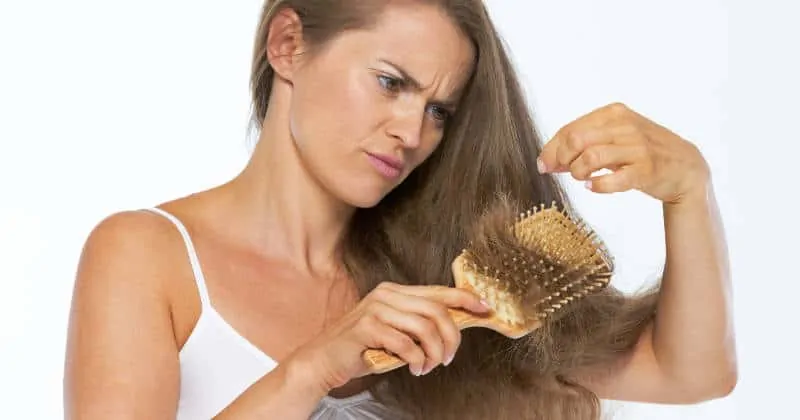 Amaci Salon is now offering the Brazilian Blowout Professional Split End Repairing Treatment!
This quick but effective treatment is a great solution to damaged and weakened hair.  It can be added onto any blowout, and only adds about 15 minutes to your service time!   Call or book online today!
WHAT IS INSTANT SPLIT END CORRECTION?
NEW!! Professional split end correction – is a dual action treatment performed in salon to repair split/broken hair and help prevent future damage. This innovative formula utilizes a bio restorative complex that helps to rebuild and fortify weakened fibers, helping defend against cuticle cracking to prevent tears before they start while a proprietary Thermo-Marine Bonding System™ fills in and helps binds broken fibers together, instantly mending split ends. Through the use of a Brazilian Super Nutrient Complex future breakage is dramatically reduced as a protective heat activated coating surrounds each strand, defending against mechanical, hot tool styling and environmental stressors.
Instantly mends and helps prevents splits while also protecting against future damage.
Defends against cuticle cracking.
Rebuilds & helps to strengthen weakened fibers from within.
Repairs, protects & defends for up to 4 weeks.
Helps to restore vitality to ends.
Specially formulated to keep precision cuts looking salon fresh between appointments.
Instant split end correction is a therapeutic and preventative treatment and cutting lotion all-in-one.
THE END RESULT IS INSTANTLY REPAIRED, FORTIFIED & HEALTHIER ENDS PROTECTED AGAINST BREAKAGE.